Review: BHS alum Sale, William Wild hit all the right notes with debut album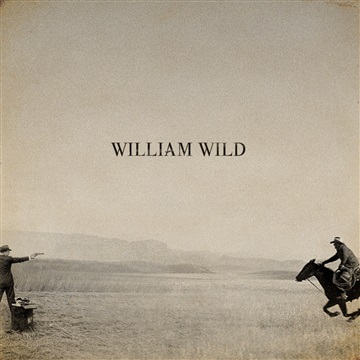 Knoxville's music scene has erupted in the past few weeks with new jams from Housecat and The Royal Buzz, but the most exciting for me has to be William Wild's self-titled debut album. After listening to the local folk rock band's cover of "Landslide" in March, I was eager to hear more from them, and this freshman release did not disappoint.
Usually I don't really get into the newer folk rock scene because the lyrics almost always involve regret and coffee and something about being nostalgic. Frankly, it all just sounds the same to me, but William Wild is reminiscent of an older folk rock sound that I can truly enjoy listening to.
"Veil" really sets the mood for the entire record with its effortless beauty. The whole song rings with a misty-mountain ambience. The voice of lead singer/guitarist Garrett Sale (BHS Class of 2010) is haunting throughout, and his falsetto gave me goose bumps.
"Hosanna" is currently my favorite song off of the record. I especially like the slow, subtle piano intro followed by an abrupt rhythm change. The variation in rhythm and choice of instruments creates a unique sound that William Wild pulls off nicely.
I was a little disappointed by their first single off of the album, "The Rhythm." The music itself is pretty, but the lyrics are not up to par. To say the least, I think the phrase "way down" is sung roughly 27 times in four and a half minutes.
Overall, I like the sound of William Wild. A few songs are definitely superior to the rest, but there isn't a song on the record that I would have to skip over if it played on my shuffle.
This new up-and-coming band is on the verge of something great, and I honestly believe that they have the lyrical depth and talent to do big things in folk rock and indie music.
Rating: 8/10