Two BHS juniors proof of concerts' permanent, growing resonance with students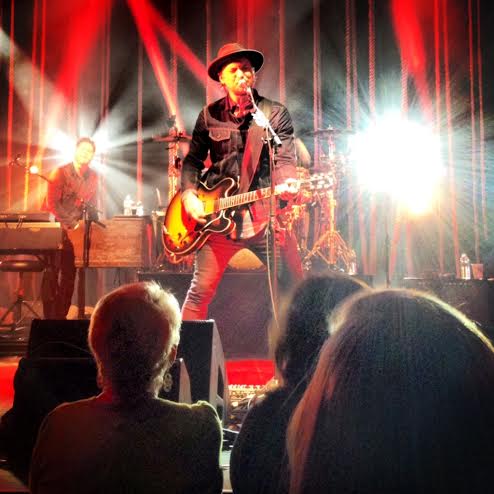 Concerts are a way to establish a connection between an artist and their fans and amongst the fans themselves. Two Bearden juniors have established a connection with more than 20 artists over the past five years, and they have yet to stop.
Rrita Hashani and Annie Smith are concert gurus who have collectively attended more than 40 concerts in the past few years.
And Hashani and Smith are not in the minority either. As festivals get more popular, Bearden students have recently been attending more and more concerts.
From Winterjam (2010) to One Direction (last Tuesday), Hashani has been going to concerts nonstop.
"It's just this experience," she said. "You know what I mean?
"I don't know how to explain it. It's just so much fun and you just feel happy."
Smith seems to have similar ideals about her concert experiences.
"I love concerts because I love music and celebrities a lot," Smith said. "I don't know why, but I think it's so exciting to see them in person, and it's always a party to get to sing songs with the person who sings them."
Bearden English teacher Ms. Maddie Kind is proof that faculty are also part of Bearden's big music scene. She has seen the likes of Jay-Z with Beyoncé, Justin Timberlake, and music festivals including Bonnaroo and Bamajam, a large-scale country music festival.
"They're a lot of fun when I go, but I don't know if it's something I would do all the time just because it is really expensive to go to these," Ms. Kind said. "There are some artists out there that you need to see once in your life.
"I put Justin Timberlake up there because he's just so good. He's just classic."
Smith was also at the Justin Timberlake concert, which she described as one of the "coolest" concerts she has been to.
Hashani's favorite concert memory is seeing The 1975 because there was a "good crowd" and "good show".
Smith and Hashani have also met their fair share of celebrities at these concerts.
Hashani has met Vampire Weekend (Ezra Koenig, Rostam Batmanglij, Chris Baio, and Chris Tomson) and Jake Bugg, and Smith has met Court Overstreet (Glee), NeedtoBreathe (Bear Rinehart, Seth Bolt, Bo Rinehart, and Joe Stillwell), Ellie and Drew Holcomb, Will the lead singer from Parachute, and Ben Rector.
These ladies would go through anything to meet celebrities.
After seeing Ed Sheeran's show, Hashani and her friends decided to wait to meet him afterwards in the "10-degree" weather, but her phone died so they went inside to charge it, and when it was finally charged, she found out Sheeran had already greeted fans and she had just narrowly missed her chance.
Smith is also constantly on the hunt for celebrities, and was so excited when she and her friends went to Waffle House after the Beyoncé concert and met Beyoncé's chauffeur.
These are the high points of their experiences, but they also have attended some disappointing shows.
For Hashani, it was The Milk Carton Kids.
"It's just a band you shouldn't see live because they are really boring, and every song sounds the exact same," Hashani said. "I was honestly falling asleep because it was also one of those concerts where you sit down which I hate, so it was just really boring."
For Smith, it was Luke Bryan.
"I don't think he has as much talent as a lot of the other people I went to see, and it was very cliché country," Smith said. "He rose up out of the stage on top of a big black truck and there were flames around it, so it was very superficial country."
Whether the concert is "superficial country" or "just classic", these ladies are well-versed in the subject. Their thirst for more connections and experiences with their favorite artists will never be quenched. They have 40 down, and who knows how many more to go?