Bark staff football picks: Oct. 29-31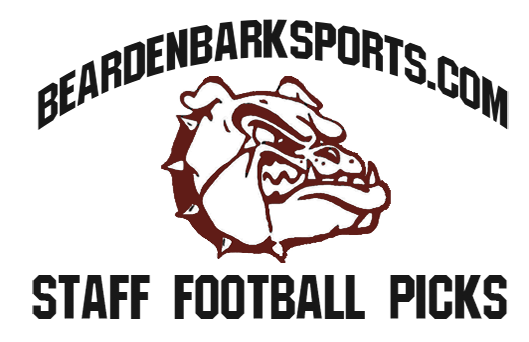 After three pick columns so far this year, Wyeth and I finally have some separation after I went 5-1 while he fell closely behind at 4-2. This week offers an end to the regular season in high school football, and Bearden has had quite the renaissance of a season. The Bulldogs were 0-9 going into their last game of the year last season, and this year, they go into their last game with a chance to clinch second place in the region. Bearden has now won seven of its past 10 games, and we wish them luck to make it eight out of 11. Hopefully, us wishing them some good fortune will bring us some as well.
Season Records: Tyler (15-7); Wyeth (14-8)
CAK at Alcoa
TH: With only one loss between these two teams, the WVLT Thursday Night game has a lot of hype to live up to.
Alcoa's only loss this season came at the hands of powerhouse Maryville by only six points, while CAK remains unbeaten and has averaged more than 39 points per game.
CAK, however, has not had a huge test this season like the Tornadoes, which will ultimately hurt them at the end of the game. Alcoa will pull away late in one of the best games of the week.
Alcoa 23, CAK 14
WW: CAK and Alcoa have only one loss between them so far this season, so this game understandably has a lot of hype.
However, the Tornadoes have had a little better competition, which will benefit them in a big win over the Warriors.
Alcoa 35, CAK 17
Science Hill at Dobyns-Bennett
TH: After starting 4-1 this season, Dobyns-Bennett looked well on its way to one of the top spots in Region 1-6A. Now, after four straight losses, the Indians have many questions to answer.
Science Hill comes off of a heartbreaking loss in overtime to Bearden, but they still have one of the better teams around and will beat up on their rival Friday night.
Science Hill 34, Dobyns-Bennett 14
WW: Dobyns-Bennett has been the disappointment of Region 1-6A this season, losing four in a row to league opponents to drop to sixth place.
Science Hill may have lost last week, but it was to a good Bearden team.
Science Hill will rebound and get a little bit of momentum heading into the playoffs with a win over their cross-town rival.
Science Hill 35, Dobyns-Bennett 13
William Blount at Bradley Central  
TH: William Blount has only scored 14 points in their past three games and have been outscored 125-14 in that span.
Bradley Central has won two of their past three and will put up a bunch of points in their last regular season home game.
Bradley Central 41, William Blount 10
WW: William Blount looked like they might be turning the corner about a month ago when they beat Heritage and then hung with Bearden the next week.
But that hasn't been the case, as the Governors have now lost five straight.
Bradley Central will be fighting for playoff seeding, so they will come out strong and steamroll William Blount.
Bradley Central 38, William Blount 16
Maryville at Hardin Valley
TH: Hardin Valley has had an up-and-down season as of late, splitting their past four games.
Maryville on the other hand just continues their dominance after demolishing Bradley Central last week 38-7. Maryville will have no problem Friday and shut out the Hawks.
Maryville 35, Hardin Valley 0
WW: This is another game that may not be much of a contest, but it is important for Bearden that Maryville avoids the upset.
A Maryville win would shut down any possibility of Bearden being left out of hosting a playoff game. The Rebels will help out the Bulldogs and take care of business on Friday.
Maryville 42, Hardin Valley 10
No. 19 Ole Miss at Auburn (12, ESPN)
TH: Ole Miss showed some of their potential that they revealed in Tuscaloosa earlier this season with a 23-3 win over Texas A&M last week.
Auburn suffered a heartbreaking four-overtime loss to Arkansas in what has turned out to be a challenging season for the Tigers.
Ole Miss will struggle to get going early in the game, but eventually the Rebels will be just too much for Auburn. Ole Miss has given up under 20 points a game this season and will lock down Auburn in the second half.
Ole Miss 31, Auburn 20
WW: Despite the loss to Memphis two weeks ago, Ole Miss kept their SEC title hopes alive with a win over Texas A&M a week ago.
Auburn continued their downward spiral with a four-overtime loss to Arkansas.
Ole Miss is a good team, but they just don't show up sometimes. The Rebels will look sluggish early with the noon start time on the road, but will eventually will get it together to stay in the SEC West race.
Ole Miss 34, Auburn 21
Georgia vs. No. 11 Florida in Jacksonville (3:30, CBS)
TH: This contest every single season always has something to deliver. Whether it be Florida rushing for 418 yards last year on the Bulldogs or a potential eye-poking by former Florida linebacker Brandon Spikes, be ready to expect the unexpected in this contest in Jacksonville on Saturday.
Florida played impressively against LSU last week, even with backup quarterback Treon Harris. Georgia won a week ago, but relied solely on the backs of their defense.
Florida is just too much for the Bulldogs' injury-filled offense, highlighted by losing Nick Chubb for the season.
Florida 27, Georgia 16
WW: This game essentially will decide the SEC East, and will be one of Florida's last tests of the season, a win giving the Gators a shot at the College Football Playoff.
Treon Harris, who took over at quarterback for the suspended Will Grier, should be settled in by now, and will lead Florida to a win over a Nick Chubb-less Georgia.
Florida 31, Georgia 28
Tennessee at Kentucky (7:30, SEC Network)
TH: Tennessee looked impressive last week on the road at Alabama, while Kentucky got blown out by Mississippi State 42-16.
Tennessee now gets into the easier half of its schedule and will take it to Kentucky on Saturday night.
Tennessee 38, Kentucky 21
WW: The Vols blew yet another late lead last week at Alabama, but played a good game on the road in a hostile environment.
Tennessee should win its remaining five games, and it all starts at Kentucky on Halloween night.
The Wildcats' defense was absolutely torched by a mobile quarterback last week in Mississippi State's Dak Prescott, and Josh Dobbs will do the same this week.
Tennessee rolls, setting the tone for the rest of the season.
Tennessee 42, Kentucky 20