Bark staff football picks: Nov. 5-6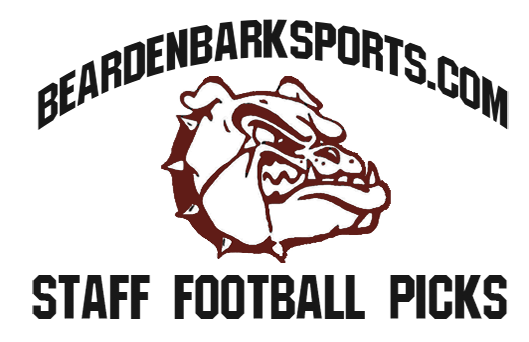 This week kicks off the beginning of the high school playoffs, and this season the playoffs look much different than in the past. With TSSAA restructuring districts across the state, every team in 6A now makes the playoffs. Another difference is that teams travel much longer than in years past, with teams from middle Tennessee such as Siegel and Riverdale traveling to Bearden and Bradley Central respectively. Bearden will have to once again travel if they win Friday and Blackman wins their game as well, but Bearden looks to continue their success on the road, sporting a 2-1 record of games outside of Knox County.
Season Records: Tyler (22-7); Wyeth (21-8)
Football Picks Nov. 5-6
No. 5 Riverdale at No. 4 Bradley Central (Thursday)
TH: Bradley Central has an offense that puts up loads of points, scoring over 30 points in five games so far this season.
Riverdale has struggled with the difficult end of their regular season schedule and has lost their past three games to close out the regular season.
Bradley Central is a pass heavy team led by quarterback Cole Copeland who earlier this season had eight total touchdowns in a shootout victory over Dobyns-Bennett. The Warriors will score, but they will not score not enough to keep up with the Bears.
Bradley Central 37, Riverdale 30
WW: Bradley Central and Riverdale both enter the playoffs at completely different positions, with Riverdale having lost its past three games and Bradley Central having won three out of its past four, with the lone loss coming to Maryville.
Riverdale's long road trip, as well as their struggling defense, will cause them to be eliminated in round one of the playoffs.
Bradley Central 42, Riverdale 17
No. 7 Dobyns-Bennett at No. 2 Blackman
TH: Dobyns-Bennett has lost five straight games, yet the playoffs offer any team a fresh start.
Blackman has been led by star tailback Taeler Dowdy, who has over 20 rushing touchdowns this season.
Dobyns-Bennett has had a disappointing season so far, but I expect them to bounce back and pull off the upset on the road.
Dobyns-Bennett 27, Blackman 24
WW: Dobyns-Bennett was undoubtedly the disappointment of Region 1-6A this season, as almost no one would have thought at the beginning of the season that they would be the number seven seed.
Dobyns-Bennett does get a fresh start in the playoffs, but they won't be able to overcome Blackman, who hasn't lost since mid-September.
Blackman 31, Dobyns-Bennett 13
No. 7 Coffee County at No. 2 Science Hill
TH: Science Hill bounced back last week after losing to Bearden the week before with a 27-24 win on the road at Dobyns-Bennett.
The Hilltoppers made it to the quarterfinals this past season, and I see them having the potential to go that far if not even further.  
Science Hill 35, Coffee County 21
WW: Science Hill was fortunate enough to end up with the number two seed, needing some help from Jefferson County to get it.
Science Hill won't have much trouble this week, as this game will mainly just act as a tune-up for their second round game against either Smyrna or Jefferson County.
Science Hill 41, Coffee County 16
No. 6 Jefferson County at No. 3 Smyrna
TH: Jefferson County has had a revival to their season with wins over Dobyns-Bennett and Bearden in its past two games.
Quarterback Austin Jenkins was impressive last game against the Bulldogs, and the Patriots have no concern with trickery, running a fake punt and a wide receiver pass in route to a 28-26 victory over Bearden.
Smyrna has quality wins over Cookeville and Riverdale in the last month, and they will end the Patriots run and end their season.
Smyrna 31, Jefferson County 21
WW: Jefferson County definitely is peaking at the right time with big wins in the past two weeks, but the stakes are much higher for both the Patriots and Smyrna this week.
Smyrna has the better regular season resume, but I'm going with the upset for this one.
Jefferson County 24, Smyrna 23
No. 5 Hardin Valley at No. 4 Cookeville
TH: At the beginning of the season, Hardin Valley was led by a strong rushing attack, highlighted by Aaron Dykes and Issiah Aguero. Lately, however, the Hawks have struggled to score, averaging less than 17 points per game in their past five contests.
Cookeville will just have too much offensive firepower for the Hawks and will pull away late.  
Cookeville 28, Hardin Valley 13
WW: Cookeville's 7-3 record is better than Hardin Valley's 5-5 record, but a closer look shows that these teams are more even than that.
However, I think the travel factor will once again play a role in this game.
Cookeville 35, Hardin Valley 14