Bark staff football picks: Nov. 14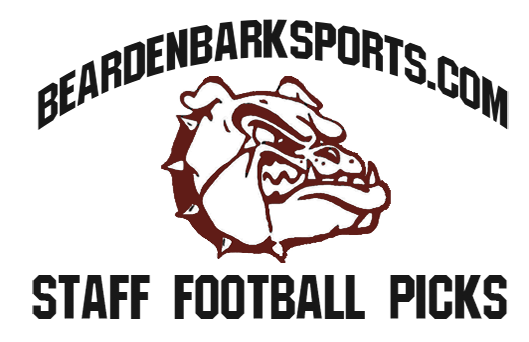 Teams in Region 1-6A had a rough time with their counterparts in Region 2-6A this past week with Region 2 going 6-2. The only two teams in Bearden's region that avoided elimination were the top two seeds – Maryville and Science Hill. This week, we will focus on college games in our column with many interesting SEC matchups from top to bottom. College football this season seems to continually outdo itself each and every week. Arkansas's lateral to pick up a 4th-and-25 against Ole Miss may have been one of the craziest football plays I have ever seen, yet it just feels normal in this season's college football narrative. Wyeth and I picked two of the five games differently last week, but still finished with the same 3-2 record; hopefully this week will offer some much needed separation.
Season Records: Tyler (25-9); Wyeth (24-10)
Football Picks Nov. 12-14
Georgia at Auburn (Noon, CBS)
TH: All hope seemed to be lost in Georgia's season after getting demolished by Alabama and then losing to Tennessee and losing star running back Nick Chubb in the process. Georgia has won their past two games, but keep in mind that Missouri and Kentucky are both bad football teams.
Auburn's roller coaster season seems to be hitting level ground with their defense forcing four turnovers in their past two games while their offense has not turned it over once in that span.
Auburn quarterback Jeremy Johnson has had a rough season, including getting benched in the middle of the season. Now, the quarterback looks more like a confident game manager, which is what Auburn needs him to do and will see him do on Saturday.
Auburn 27, Georgia 13
WW: Georgia and Auburn have both had disappointing seasons, as this game was thought in the preseason to be a potential preview of the SEC Championship Game.
The quarterback situation for both of these teams is currently a mess, but Auburn's Jeremy Johnson looked serviceable in last week's win over Texas A&M.
Johnson will be important for Auburn's success in this game, as the Bulldogs have had trouble defending mobile quarterbacks.
Auburn has been disappointing all season, but a win over Georgia will give them a little success to end a season Tiger fans will soon try to forget.
Auburn 35, Georgia 20
Arkansas at No. 9 LSU (7:15, ESPN)
TH: One of my favorite rivalry game trophies will be at stake this week when Arkansas and LSU go at it for the "Battle of the Golden Boot".
Arkansas has now won three games in a row, and is averaging more than 56 points in those victories. Anybody can say what they want to say about their crazy victory last week at Ole Miss, but people should look at the positives and not the negatives.
Razorback running back Alex Collins has 1,068 yards rushing on the season and 12 touchdowns, while quarterback Brandon Allen has 21 touchdowns through the air.
LSU was exposed last week as relying on one player. Leonard Fournette is an incredible player, but he cannot and will not do it on his own on Saturday when Arkansas comes into Death Valley and wins their fourth in a row.
Arkansas 24, LSU 21
WW: The college football world found out that LSU running back Leonard Fournette is indeed human last week when the Tigers lost to Alabama, as Fournette only was able to rush for 31 yards (well under his previous low of 154 yards).
LSU found out the hard way in the loss that relying on one player on the offensive end in the SEC doesn't work.
Arkansas seems to be hitting its stride in November just like last year after the overtime win over Ole Miss, but the Razorback defense won't have the same success as Alabama in slowing down Fournette.
LSU 31, Arkansas 23

Kentucky at Vanderbilt (4 p.m., SEC Network)
TH: The combined record for both Vanderbilt and Kentucky this season is 7-11, and only three of those victories have come in SEC play.
Kentucky's defense has been embarrassing this season, and ranks 82nd in the country allowing 28.9 points per game. Vanderbilt's offense has been even worse and averages just 16 points per game – good for 125th in the nation.
In this kind of game, the most dominant factor will stand out and decide the contest, which is exactly what the Commodores' stout defense will do.
Vanderbilt 16, Kentucky 10
WW: You would literally have to pay me to go to this game. Vanderbilt and Kentucky are both having horrendous seasons, and Vanderbilt's offense is likely the worst in SEC history.
Last week against Florida, Vanderbilt quarterback Johnny McCrary was 3 of 14 passing for 30 yards, and 21 of those came on the last play of the game.
Take away one 74-yard run and Vanderbilt's offense produced 101 yards on 61 plays.
The Commodores legitimately might have been better off punting on first down and letting their defense (which is actually not bad) try to get a pick six.
Kentucky is reeling after blowout losses to Tennessee and Georgia, but the Wildcats will win an ugly one in Nashville.
Kentucky 10, Vanderbilt 3
No. 12 Oklahoma at No. 6 Baylor (8, ABC)
TH: Baylor and Oklahoma have offensives that have combined for an average of over 51 points per game. Oklahoma has been on a roll after their loss against Texas, outscoring opponents 170-43 in their past three games.
Baylor, however, is now playing without star quarterback Seth Russell and looks much more vulnerable. Oklahoma will capitalize and put pressure on Jarrett Stidham and pull out a close one on the road.
Oklahoma 45, Baylor 41
WW: The winner of this game will probably make the playoff as the Big XII representative, which makes me sad as a Tennessee fan, thinking of what could have been if we would have beaten Oklahoma.
Baylor and TCU were long thought to be the frontrunners in the Big XII, but TCU lost last week to Oklahoma State.
Baylor will follow suit this week, losing to Oklahoma due to inexperience from backup quarterback Jarrett Stidham.
Oklahoma 38, Baylor 34