Bark staff football picks: Bowl games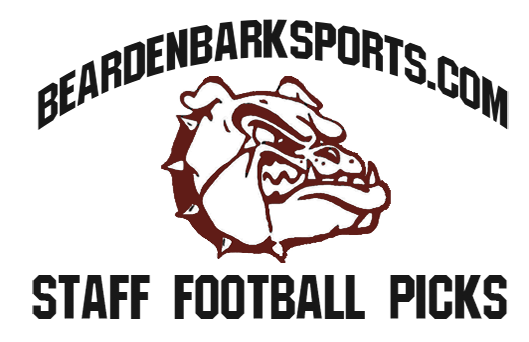 As we finished up the 2015 regular season in college football, little chaos ensued to shake up where teams would fall in the top 4. Clemson, Alabama, Michigan State, and Oklahoma all have great individual storylines that have powered them to the College Football Playoff. Oklahoma and Clemson will meet for the second time in as many years in a bowl game, but this time the stakes will of course be much higher. In 2014, the Tigers trounced the Sooners 40-6 and flat out embarrassed Oklahoma to a point that some were questioning if their program was slowly falling off from its previous stance. After outscoring opponents by an incredible 327 points this season, Oklahoma looks like they have as good a chance of any of the final four teams to take home the championship. Michigan State has had a different route to the College Football Playoff, which includes a win at Michigan where they blocked a punt with just seconds remaining and ran it back for a touchdown to stun the Wolverines and also the rest of the country. Alabama has also had a sense of dominance, and they also blew out the Spartans the previous time they played them with a 49-7 win in the Capital One Bowl back in 2011. With two great rematches between two sets of outstanding teams, the College Football Playoff will deliver to every fan who watches it.
Season Records: Tyler (33-11); Wyeth (27-17)
Dec. 19
Raycom Media Camellia Bowl: Appalachian State vs. Ohio (5:30 p.m., ESPN)
TH: Growing up going to Boone, North Carolina almost every fall Saturday for Appalachian State football has brought me to this point — finally getting to see them play in a bowl game at the FBS level.
After three consecutive national championships in the FCS, Appalachian State has come a long way since joining the FBS this past season. The Mountaineers finished their 2014 campaign on a six-game winning streak, and this season have clinched their first 10 win season since 2010.
Ohio will put up a strong fight, but let's be honest, this is the Mountaineers' time to shine.
Appalachian State 34, Ohio 27
WW: I definitely don't follow Appalachian State to the extent of Tyler, but I have kept tabs on them this season.
The Mountaineers' 10-win season in just their second season in the FBS is an impressive feat, and points towards a bright future for the Appalachian State program.
Running back Marcus Cox, who has rushed for 1,261 yards this season, could very well be an NFL running back soon, and Taylor Lamb has had a nice season at quarterback.
The early bowl games are all about motivation, and though Ohio may not lack it, Appalachian State will have more, playing in their first ever bowl game.
Appalachian State 31, Ohio 17
Dec. 31
Chick-fil-a Peach Bowl: No. 9 Florida State vs. No. 18 Houston (Noon, ESPN)
TH: For Mr. Vacek, this will be the biggest game of the college football bowl season, and for Houston, this is their first 12-win season since 2011.
Florida State has two losses this season, but one came on a blocked field goal against Georgia Tech, and the other came at the hands of Clemson. Florida State also has running back Dalvin Cook, who averaged an incredible 7.9 yards per carry this season and scored 18 rushing touchdowns.
This has been an excellent season for the Cougars, but they will not be able to slow down Cook. Houston will find ways to score on Florida State, but their defense will be no match for the Seminoles.
Florida State 38, Houston 31
WW: Every bowl season, one of the big bowl games has a non-Power Five school involved, and that team almost always puts up a fight or wins the game.
That streak will continue this season.
Houston, led by quarterback Greg Ward Jr., has had an impressive 12-1 season under the direction of first year coach Tom Herman, while Florida State has flown under the radar ever since a disappointing loss to Georgia Tech in October.
The Cougars will be more motivated for this game, and will make some big plays late to pull the upset.
Houston 30, Florida State 28
Capital One Orange Bowl: No. 1 Clemson vs. No. 4 Oklahoma (4 p.m., ESPN)
TH: After the entire regular season of college football, only the Clemson Tigers remain undefeated.
Clemson quarterback Deshaun Watson has 41 total touchdowns this season, which is an absurd number for a player that had a season-ending knee injury only one year ago. His stat line also led him to finish third in the Heisman Trophy voting.
Though Watson has had an excellent season, Clemson's undefeated run will come to an end on New Year's Eve. Oklahoma has had some rough patches during their season, but their win at Baylor and their blowout win over Oklahoma State at the end of the season truly shows the team that they are.
Oklahoma averages just under 46 points per game, and will win in a shootout against the Tigers.
Oklahoma 45, Clemson 42
WW: On Dec. 29, 2014, no one would have thought that the two teams playing in that day's Russell Athletic Bowl would be facing off in a playoff semifinal in a year. Well, at least nobody thought Oklahoma would.
Clemson absolutely dominated that game, winning 40-6, leading many to believe the Bob Stoops era at Oklahoma could be nearing an end.
But the Sooners burst right back onto the national scene in week two of the 2015 season with a comeback win at Tennessee, and with the exception of one inexplicable loss to Texas, have been rolling ever since.
The revenge factor will be big in this game, as many Sooner players have said the loss to the Tigers was the lowest point of their Oklahoma career.
Deshaun Watson, a third place Heisman finisher, will give Oklahoma problems, but the Sooners will be able to outscore Clemson in an instant classic shootout.
Oklahoma 38, Clemson 34
Goodyear Cotton Bowl: No. 2 Alabama vs. No. 3 Michigan State (8 p.m., ESPN)
TH: After an early season loss to Ole Miss, many questioned if Alabama would be able to take the loss and then accelerate through the rest of their season. And after 10 straight victories, they find themselves with the second seed in the College Football Playoff.
Derrick Henry finished the season with 1,986 yards rushing and 23 rushing touchdowns, which earned him the Heisman Trophy.
Michigan State is a much different team and has a solid quarterback, yet they do not have one offensive standout. Michigan State has won five games this year by under four points, and though they have not been as impressive as Alabama, they have found ways to win big games.
Their 22-play drive to win the Big Ten Championship will go down as one of the greatest drives in the past decade. Alabama may be the more talented team, but Michigan State will find a way to win like they have all season long.
Michigan State 20, Alabama 17
WW: This past season, Alabama's season unexpectedly came to an end in the College Football Playoff semifinals against Ohio State.
This year, the Crimson Tide take on another Big Ten champion, Michigan State.
This season's Alabama team doesn't quite have the talent of 2014's team, but they will have the motivation in this game, as they know what can happen if they switch on cruise control in a semifinal game.
Michigan State has had an impressive season, with well-noted wins over Michigan, Ohio State, and Iowa, but the Spartans' run will come to an end as Alabama advance to their first national title game since 2012.
Alabama 27, Michigan State 16
Jan. 1
Outback Bowl: No. 13 Northwestern vs. No. 23 Tennessee (Noon, ESPN2)
TH: Tennessee this season finished with eight wins on the season, but this season has been more focused on their losses than their victories.
The Volunteers lost four games by a combined 17 points. While Tennessee had a season of "what it could have been," the Volunteers still can finish strong and get to nine wins with a win over a solid Northwestern team.
Northwestern's two losses came in blowout fashion to Michigan and Iowa in consecutive weeks, but they also have a win over Stanford. Northwestern will put up a good fight, but Tennessee will be just too much for the Wildcats.
Tennessee 27, Northwestern 17
WW: No, this Tennessee season didn't end up nearly as successful as it could have been, but the close early season losses are in the rear-view mirror, and the Vols' program looks like it could be close to breaking through in a big way.
The matchup against Northwestern couldn't really be any better for Tennessee.
The Wildcats are ranked respectively at No. 13 in the country and the game will be widely seen on New Year's Day.
While Northwestern is ranked highly, they bear a strong resemblance to two teams that the Vols dominated in November – Missouri and Vanderbilt.
The Wildcats have a strong defense (allowing 311 yards per game, 11th in the country), but their offense hasn't been that effective (333 yards per game, 115th in the country).
Tennessee will win this one big, and will be a top 10 team heading into the 2016 season.
After all, you know what they say, "death, taxes, Butch Jones destroying a Big Ten team in a bowl game."
Tennessee 31, Northwestern 13
BattleFrog Fiesta Bowl: No. 7 Ohio State vs. No. 8 Notre Dame (1 p.m., ESPN)
TH: After the Buckeyes won it all this past season, they were unable to shake off their loss to Michigan State and will see their rival go on to the College Football Playoff.
Ohio State looked in utter shock after their 17-14 loss in the final seconds against Michigan State, but after a 42-13 win over Michigan in their season finale, the Buckeyes look to come into the Fiesta Bowl focused.
Running back Ezekiel Elliott rushed for 1,692 yards and 19 touchdowns on the season, and Ohio State's defense has given up the second least points per game in the country.
Notre Dame was plagued by injury this season; however, a win against Stanford could have put them in the College Football Playoff. This has been Coach Brian Kelly's best coaching job in his tenure at Notre Dame, but his team will finish with a loss at the hands of the Buckeyes.
Ohio State 31, Notre Dame 21
WW: Probably the most interesting of the non-playoff New Year's Six games is the Fiesta Bowl.
These two programs have 1,752 wins between them, Ohio State ranking fifth all-time in that category, with Notre Dame coming in second.
This season, these two teams both saw their chances at a playoff spot be taken away by a last second field goal, so as it always is in bowl season, motivation to play the game can be called into question.
Both teams are certainly deserving of being in this high-level bowl, but the Fighting Irish's injuries will finally catch up to them, giving Notre Dame another blowout bowl loss to add to their resume.
Ohio State 35, Notre Dame 16
Rose Bowl: No. 5 Iowa vs. No. 6 Stanford (5 p.m., ESPN)
TH: Probably my favorite venue to see a college football game played is at the Rose Bowl in Pasadena, California. The Rose Bowl sadly will not get the focus that it should every year, but the game this year will fittingly attract one of the biggest old school football games of the 2015 bowl games.
Iowa and Stanford both play pro-style offenses that focus on the importance of running the ball. Stanford, however, has one of the best players in the country with star running back and return man Christian McCaffery.
McCaffery this season broke Barry Sanders's all purpose yards record and has scored eight rushing touchdowns, four receiving touchdowns, two passing touchdowns, and a return touchdown. All of this put him just behind Alabama star Derrick Henry in the Heisman Trophy voting.
Iowa has a great defense, but they have not faced a player like McCaffery this season. The Hawkeyes will lose their last two games of the 2015 season, but they will come to two of the best teams in the country.
Stanford 23, Iowa 17  
WW: "The granddaddy of them all" doesn't have quite the flash that it has in the past as far as name recognition, but both Iowa and Stanford could pretty easily be in the College Football Playoff if a few things would have gone differently.
But the difference in this game will be who has the motivation, which usually wouldn't be a factor in the Rose Bowl.
Iowa would be the most likely to do this, after falling just 27 seconds short of a playoff spot in a Big Ten Championship Game loss to Michigan State.
Iowa proved against Michigan State that they can play with anyone in the country, but the Hawkeyes will start slowly, which will lead to Stanford and Heisman runner-up Christian McCaffrey to their first New Year's Six win.
Stanford 20, Iowa 10
Allstate Sugar Bowl: No. 12 Ole Miss vs. No. 16 Oklahoma State (8:30 p.m., ESPN)
TH: The Sugar Bowl has been overlooked, and it rightfully should be.
Ole Miss is one of the most talented teams in college football, but they are also one of the most inconsistent. Oklahoma State, on the other hand, is one of the most overrated teams in college football, getting exposed by Oklahoma in their last regular season game.
Ole Miss got blown out this past season by TCU in a New Year's Six Game, but they will win in a blowout. This game will be a major disappointment for college football fans as a whole.
Ole Miss 45, Oklahoma State 24
WW: The Sugar Bowl is one of the overlooked New Year's Six games, but if you like high-scoring football, this game is for you.
Oklahoma State is averaging 41.2 points per game, while Ole Miss is averaging 40.
Oklahoma State's season definitely didn't end the way that Cowboy fans wanted, finishing 10-2 after a 10-0 start, but a win over an SEC team would be a good end to the season and would propel them into 2016.
Ole Miss was just short of an SEC Championship Game appearance, but that would be partially forgotten if the Rebels could redeem themselves from 2014's blowout loss to TCU in another New Year's Six game, the Peach Bowl.
Ole Miss has more momentum heading into this game, and will get the win to lead into what could be a breakthrough 2016 season for the Ole Miss program.
Ole Miss 45, Oklahoma State 31