BHS junior seeks to 'REC' Knox film festival with original short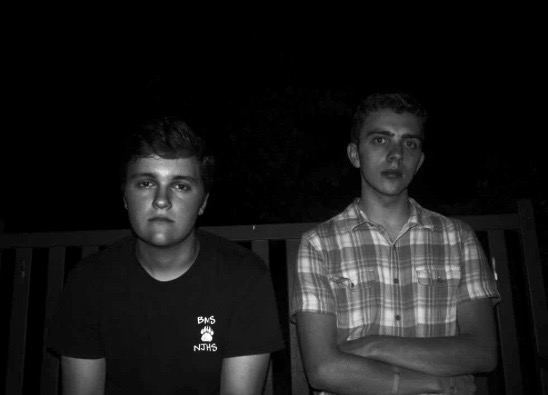 Junior Lucas Baudry is hoping to win the student film category in the fourth annual Knoxville Film Festival with his short film "REC."
The festival runs Friday through Sunday, with the student films being aired on Saturday. Tickets for the student competition are available online for $10.
"REC" is the co-project of Baudry and West High School junior Noah Mezzacappa. Mezzacappa directed the film and Baudry co-wrote, scored, and produced the film.
"Filming began in mid-2015 and concluded around mid-June," Baudry said.
Baudry and Mezzacappa have been friends since the seventh grade, but this is the first film project that the pair have undertaken.
"It's been a pretty lengthy process," Mezzacappa said. "We started the first draft of the script in the summer of 2015, however, there have been a lot of gaps in between work, partly because Lucas and I go to different schools.
"There was also a five-month gap between the first filming day and the last filming day, since our actors were students and professors with other obligations."
The film clocks in at nine minutes long and follows a man going through his daily life, and as the film progresses, a problem becomes more and more apparent. The film is completely free of dialogue.
"The entire story is shown by the visuals and the audio," Baudry said. "[The film] is definitely going to stand out just because of the originality of the idea."
The emphasis on visuals over dialogue calls back to the age of silent film, where directors had to artistically convey the story through actions because dialogue was not a technical option.
Baudry also added that the music of the film will tonally match the events on screen. As the protagonist's problem becomes more visible, the music begins to feel out of place and dissonant.
The Knoxville Film Festival is dedicated to showcasing independent filmmaking talent in and around the Knoxville area. The festival is held every year at Regal Downtown West Cinema 8, conveniently close to Bearden, holding screenings of a variety of films.
"I haven't thought much about what I hope for 'REC' in the festival," Mezzacappa said. "I'm just extremely grateful that the film was accepted.
"I'd be ecstatic if the movie won an award, but I'll be satisfied with the experience no matter what."