Humanities clubs join together to boost interest, attendance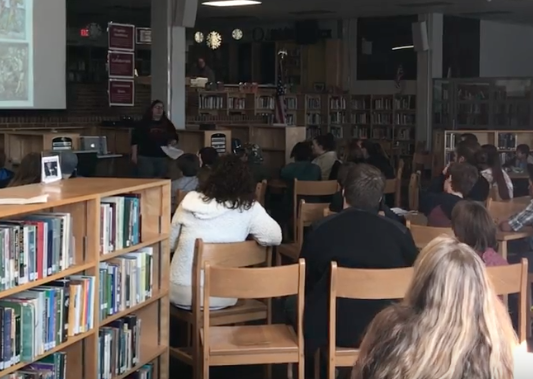 It is an age-old adage that strength comes in numbers. Bearden's newly-formed Humanities Club is hoping to prove that true once again.

This alliance comprises the Latin Club, which focuses on Roman language and history; Model UN, a simulated United Nations in which students represent countries and pass resolutions; Scholars' Bowl, a trivia-based club whose competitions are aired on PBS; and History Club, a scholars' bowl-type club which also participates in National History Day.  

Humanities Club is the brain-child of Mr. Sandy Hughes and Mrs. Tammy McKibben, who head Latin Club and History Club, respectively.

Mr. Hughes and Mrs. McKibben, along with Mrs. Anne Fine of Scholars' Bowl and Mrs. Julie Rowe of Model UN, feel that it is a necessity to unite these clubs, as they often share the same members. They began to find that it was difficult to meet and adequately prepare for competitions, as members would be forced to sacrifice one club for another.

"We felt like we were pulling our kids in all sorts of directions," Mrs. Fine said.
Another reason given for pooling these clubs together was the student population's growing interest in STEM activities.

"Brushing off humanities like it has been in the past has deprived certain students from realizing their passion for it," said Logan McGavic, a junior and club officer for Latin Club.
Added Mrs. Rowe: "Science and math are the brain. Humanities is the heart."  

The various clubs hope that by banding together, they can have a louder voice in the community and further attract members and notoriety amongst students.

An official schedule has yet to be determined, but goals for this group include organization of the highly-successful Marco Madness and several fundraising efforts. The club's next meeting will be Aug. 28 after school in Room 323.