Winter Formal tickets to go on sale Dec. 3; event held at Bridgewater Place on Feb. 2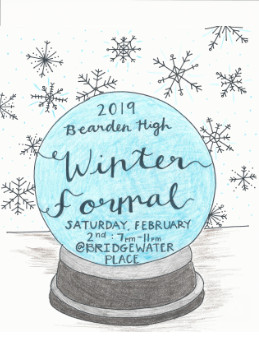 Winter Formal tickets will be available to purchase starting Dec. 3, and the first 100 tickets are $20. After that, they will be $25.
Sales will go on through Dec. 14 and will resume after winter break.
Students will need to bring a form of identification when they buy tickets. Any form of photo ID will work, including driver's licenses and student ID. Bearden students are allowed to purchase tickets for non-Bearden students, and the non-Bearden student will have to present photo ID the night of the event.
Winter Formal will take place on Feb. 2 from 7 to 11 p.m. at Bridgewater Place.