SGA will host spirit week to bring holiday cheer to Bearden students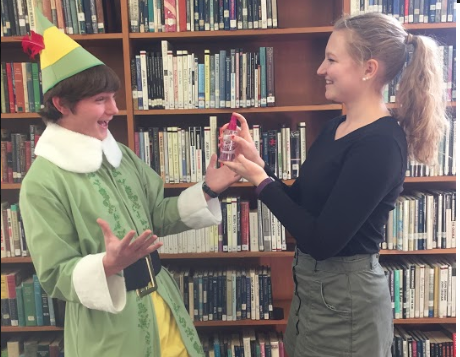 With finals quickly approaching and winter break looming in the distance, the students of Bearden High School need something to keep their spirits up.
SGA is holding a holiday spirit week from Dec. 12 to Dec. 14. They want to give students that final boost to get through the semester and to get excited for the upcoming holidays.
"Our purpose is to get every student at Bearden High rallied up in support of our school and enthused about our upcoming winter break," student appreciation committee chair Lilly Sitver said.
Wednesday, Dec. 12 is Winter Whiteout, Thursday, Dec. 13 is "The Polar Express" Pajama day, and Friday, Dec. 14 is Holiday Sweater day.
Typically, spirit weeks last the whole week Monday through Friday. However, this time, SGA went with a three-day spirit week.
Since we have so much testing going on right now, spirit week could interfere with the testing schedule and distract students from exams. Also, it seems more practical and easy to dress up for three days as opposed to five.
"With finals coming up, we don't want to stress people out with a longer spirit week," Sitver said.
As opposed to previous spirit weeks, this one does not come with any pep rallies or competitions, but it will provide some new surprises.
"There may be some sweet treats coming y'all's way," Sitver said.
Although holiday spirit week is not necessarily in support of the basketball game on Dec. 14 at Maryville, the theme for the student section that night is tacky holiday sweater. It is also likely that a basketball spirit week will come in the new year.