Five Bearden students selected for All-State theatre positions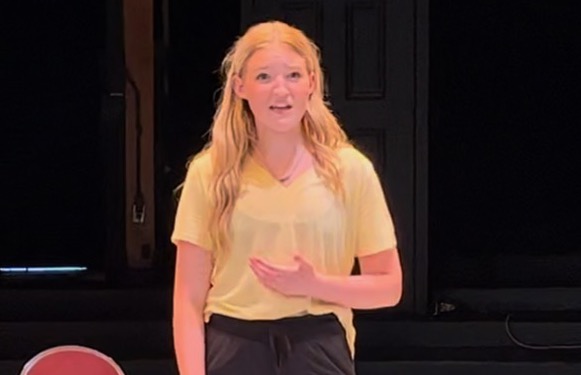 Bearden students Rose Harris and Laine Stevens have qualified for All-East for Acting, while Emery Hammer and Reagan Smith qualified for both All-East Musical Theatre and All-East Acting.
Izzy Fenech qualified for All-East Musical Theatre and All-State acting.
This is the second year for the All-State Theatre conference where students from all over Tennessee were given a chance to be recognized for their talents.
The tryouts for All-State Theatre looked different than choir and band auditions for All-State. Those who auditioned chose and prepared a monologue and song before being called into a room to perform for judges.
The auditioning process is intimidating, and it is what is required to get into this conference.
"Like most auditions, this was incredibly intimidating," Smith said. "Having the chance to perform in front of college judges and professionals was also exciting. I was mostly looking forward to the feedback I could receive and carry into future performances and auditions."
Added Hammer: "It was intimidating performing for a room full of individuals of such a high caliber, especially in the Middle Tennessee area where the performing arts particularly excel; however, the panel of college recruiters and adjudicators were encouraging and eased our anxiety throughout the audition process."
Qualifying students have the opportunity to attend a conference at Rockvale High School in Murfreesboro. At this conference, students attend workshops, learn about college programs, learn new skills, and prepare for an evening showcase. The evening showcase will be a performance of their audition pieces individually.
"We have made a concerted effort this year to get our students involved in state-wide competitions; therefore, I am extremely proud of all of my students who tried out and excited for the recognition in the theatre community," theatre teacher Mrs. Lauren Andrejko said.
The conference reached out to districts to see if they wanted to participate in an All-State conference. Bearden was one of the few schools that participated in the auditions.
"This was my first year auditioning for All-State Theatre," Hammer said. "So I am feeling proud and blessed to have been selected to represent Bearden High School, being one of the only schools from East Tennessee at the event."