Review: Franz Ferdinand returns and says all the 'Right Words'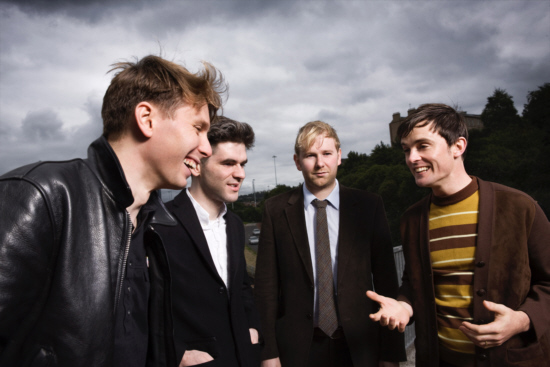 After a four-year absence, the Archduke has seemingly risen from the dead. The Glasgow-based foursome Franz Ferdinand has made an impressive comeback with Right Thoughts, Right Words, Right Action after a poorly-received third album.
The Brit-rock band, named in reference to both the dead Austrian Archduke and a horse named The Archduke, took off with their first two albums, but 2009's Tonight derailed the band slightly, as it could hardly compare to the platinum hits of previous works. This, their fourth album, has reiterated Franz Ferdinand's ability to put on a great show. Right Thoughts, Right Words, Right Action is one of the last splashes of late summer fun, with its up tempo wave of sound.
Right Thoughts, Right Words, Right Action is proper English indie-rock at its best. "Right Action," the first track on the album, comes right out with a forceful mix of old school funky guitar and keyboard riffs that would make The Doors' Ray Manzarek proud. The album subtly harkens back to the early days of Franz Ferdinand with lyrics that almost reflect past albums. "Fresh Strawberries" seems almost to tell the tale of the band, as the titular berries become old news and rot away. Luckily for fans, the band is back in its classic groove.
Hearing the familiar sounds of Franz Ferdinand again after years of discreet anonymity is like stumbling into a friend you haven't seen in a while. The experience is a vibrant menagerie of nostalgic rhythms and "Do You Want To" era vocals, and while it may not garner the acclaim that the band's self-titled debut did at the height of the style's popularity, it's still a pleasant reintroduction.
Rating: 7/10